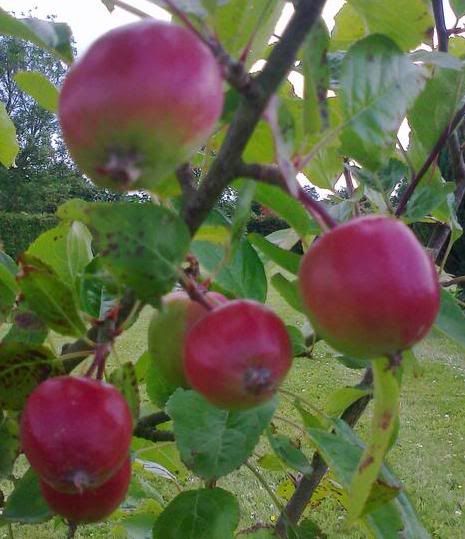 What a beautiful morning it is.
At long last I think summer has arrived.
The sun is shining, birds are singing, the sky is bright and all is well.
I see the apple tree has decided to provide us with some goodies
(not before time as it is planted about 4 years!)
Even if we don't get to eat them at least the birds won't go hungry!